Discover the secret to our Waterproof Jewelry – a blend of stainless steel and Physical Vapor Deposition (PVD) Coating. We craft all our necklaces from medical grade stainless steel, renowned for its resistance to tarnish and rust.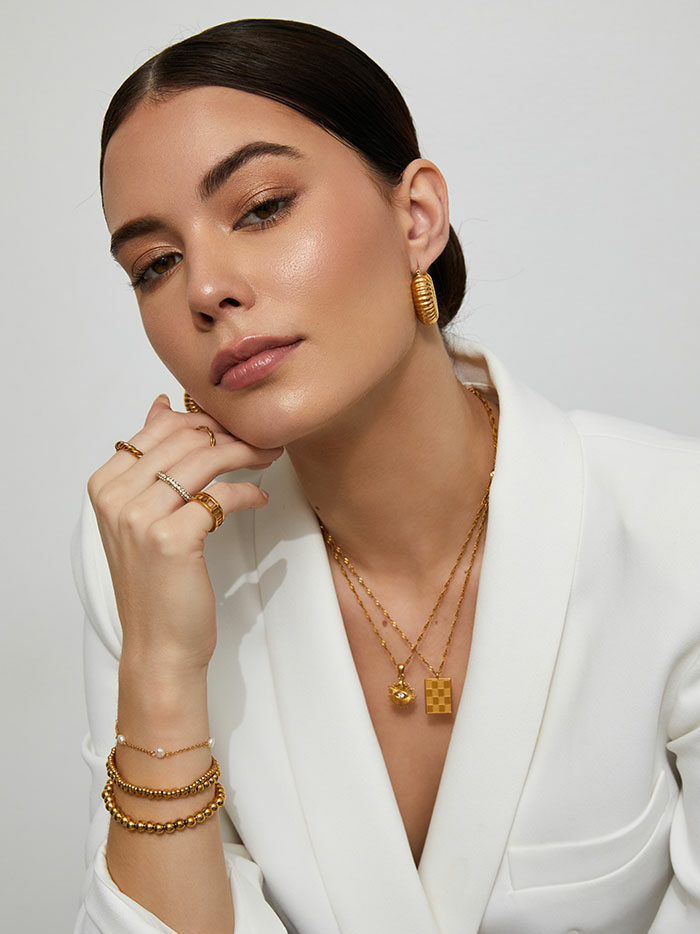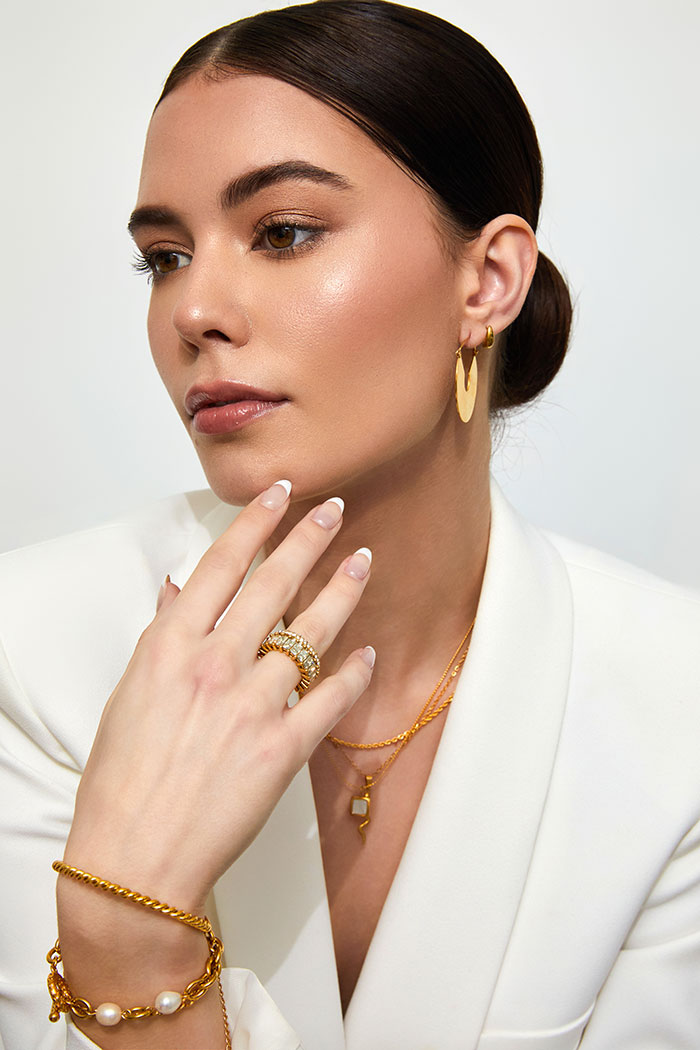 WHAT IS PVD PLATING?
So, what's the deal with PVD Coating? Well, it's a cutting-edge, eco-friendly process that bonds with the base metal at the molecular level. It is much more durable and longer lasting than regular gold plating, and results in a brilliant, tough, and enduring finish. Think of it as the premium upgrade to standard gold plating.
WHY IS IT BETTER THAN OTHER GOLD PLATED JEWELRY?
Regular gold-plated jewelry is no slouch in the tarnish-resistance department. But here's the kicker: it won't stay that way for long. Wear it in the shower one too many times, and it might lose its luster. If you're the kind who never takes off their jewelry, even for a quick change, then our PVD-coated stainless steel pieces are your perfect companions.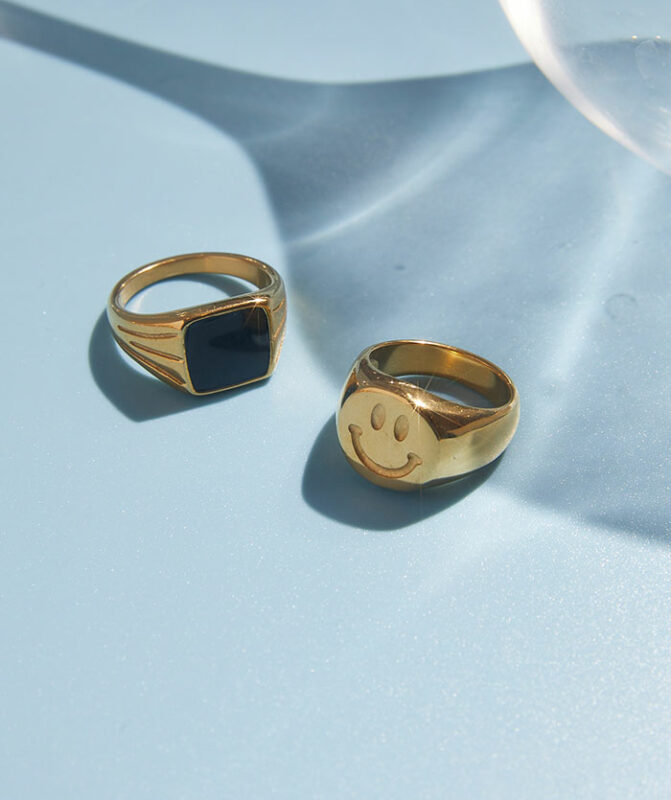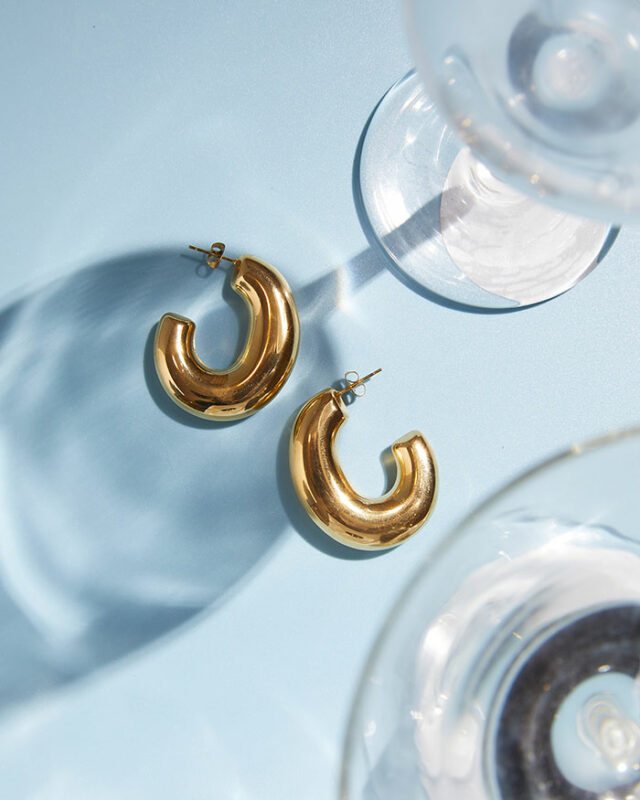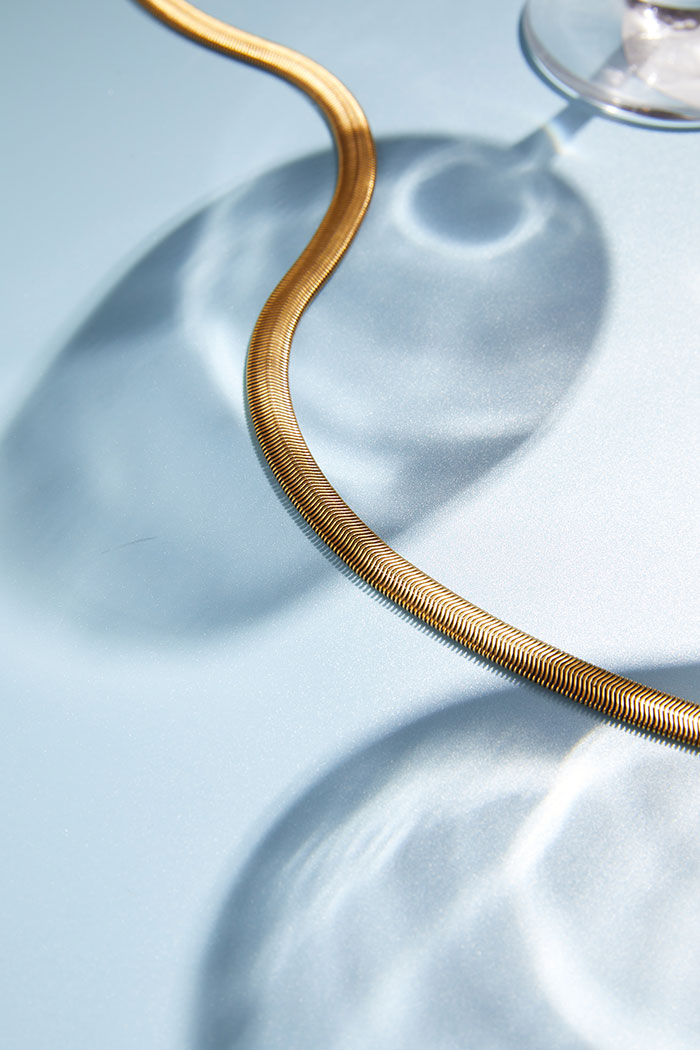 COLOR WON'T FADE
Dive into the pool or head to the beach without fretting about tarnishing, green marks, or skin irritation. These pieces are designed for the hustle of your day, right through to the elegance of the night.
We're not just saying that – we mean it. That's why we offer a color-warranty on all our pieces.