Dainty Layered Necklaces: Our Top Picks
One of the biggest trends among Gen Z and young millennials is layering dainty necklaces with one another. Dainty pieces can be paired with simple outfits to even the busiest patterns like florals or plaid.  Check out our top picks for dainty necklaces below, and if you missed our last blog about how to layer pendant necklaces, click here to learn more.
Why we love it: We love the simple details on this multilayer necklace and how it mixes different textures. This necklace includes four necklaces that are paired together to show allow the heart pendant to shine. The Gold Heart Multi-layer Necklace is a great way to bring in a little more femininity to your outfit.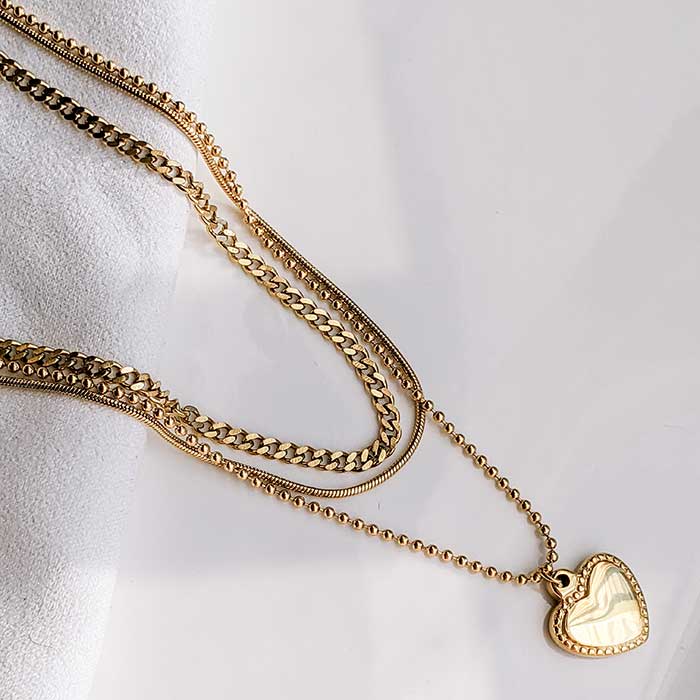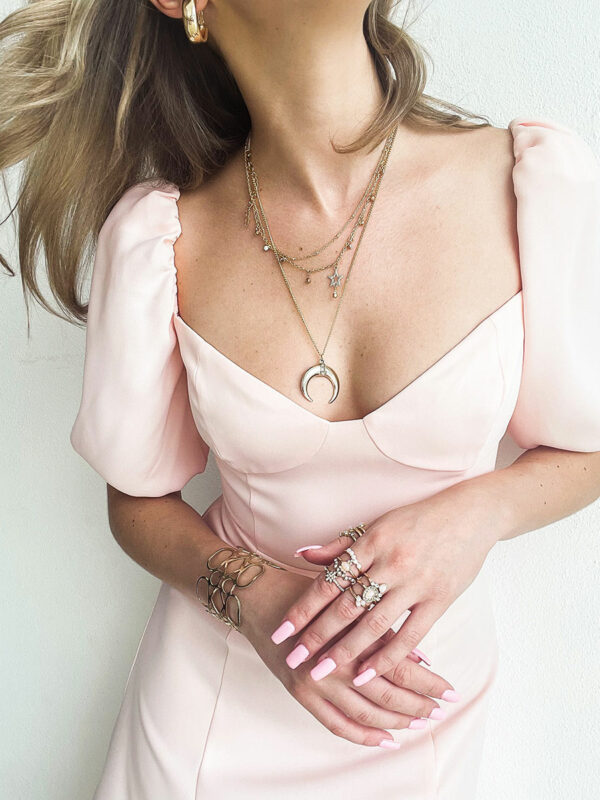 Why we love it: This is for all of our trendsetters out there. Astrology is a hot topic right now and we made sure to include that in the details of this piece. This piece features two dainty necklaces and one large, silver moon on the longest chain. The smaller necklaces have stars on one and then small spheres that represent the planets. No matter your zodiac sign, this piece is for anyone. 
Why we love it: This piece is great for those who want to keep the accessories to the minimum but still want to make a statement. The pendant also has rhinestones on the front, while the shorter dainty necklace has a sun. Both necklaces are gold-plated which goes great with warmer tones and different fabrics.
Why we love it: These dainty necklaces are great on their own, but we love pairing them together. Pairing these two together can help create dimension within your outfit by mixing two patterns. This pairing can also bring a little more edginess to your outfit without going too far out of your comfort zone.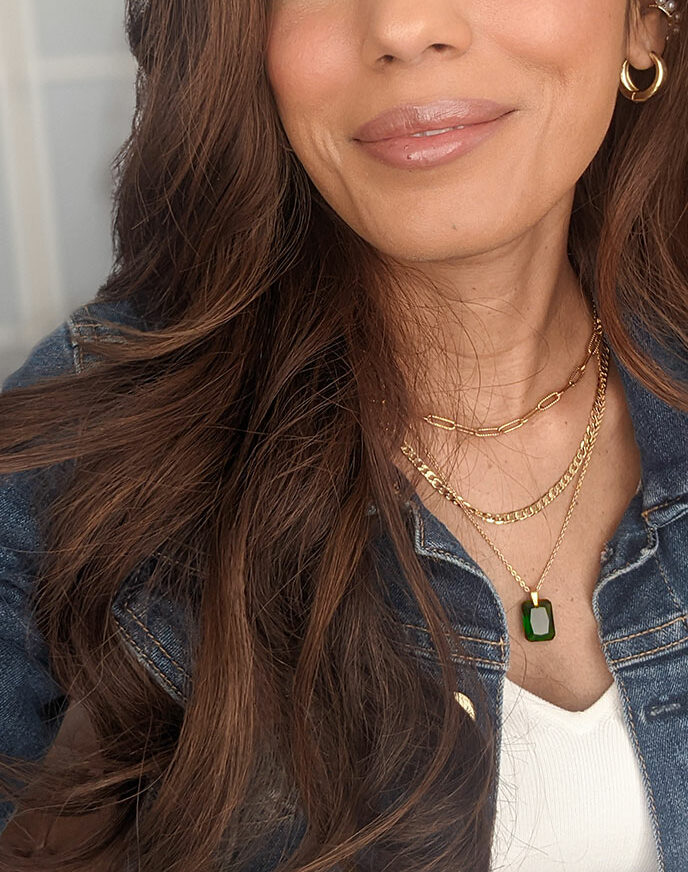 When you wear dainty necklaces, do you love to layer or keep it simple? Let us know in a comment below. If you're not sure how to style different dainty necklaces, we put together an entire section of just layered necklaces. Don't forget to tag us on Instagram and Facebook showing off your favorite dainty necklaces. We can't wait to see how you style them!