How to Layer Pendant Necklaces
This year is going to be all about layering your accessories, and we've put together this guide to help you start layering pendant necklaces. These simple yet stunning pieces can help pull together even the most simple outfits.
All About That Length
One of the biggest components of layering pendant necklaces is to make note of the length of each piece. You want to make sure they vary in lengths because you don't want them to cover each other up. Layer choker necklaces with longer necklaces like our 'Gold Plated Meteorite Foil Style Pendant'.  Layer more delicate pieces closer to the neck and more chunky pieces lower on your chest. This creates a fun dynamic between the two styles. Another great way to play with the length of pendant necklaces is to pair three to four different lengths with each other.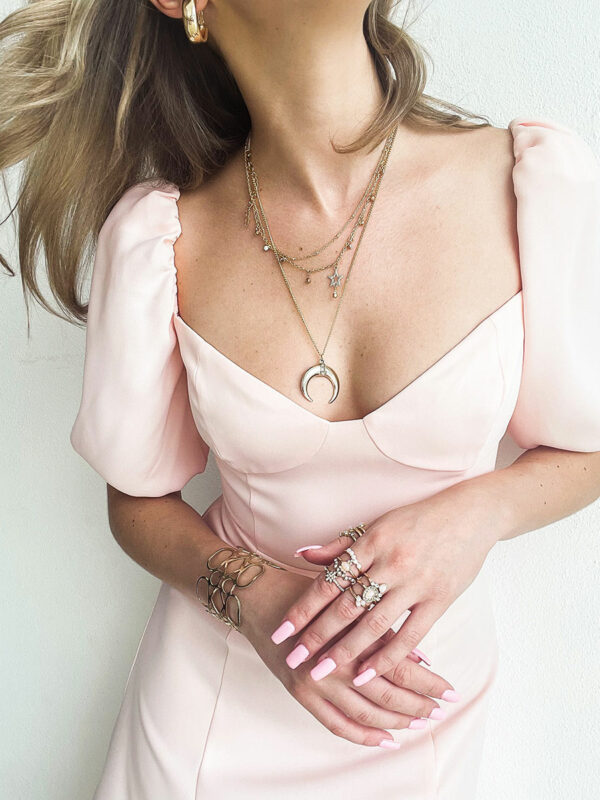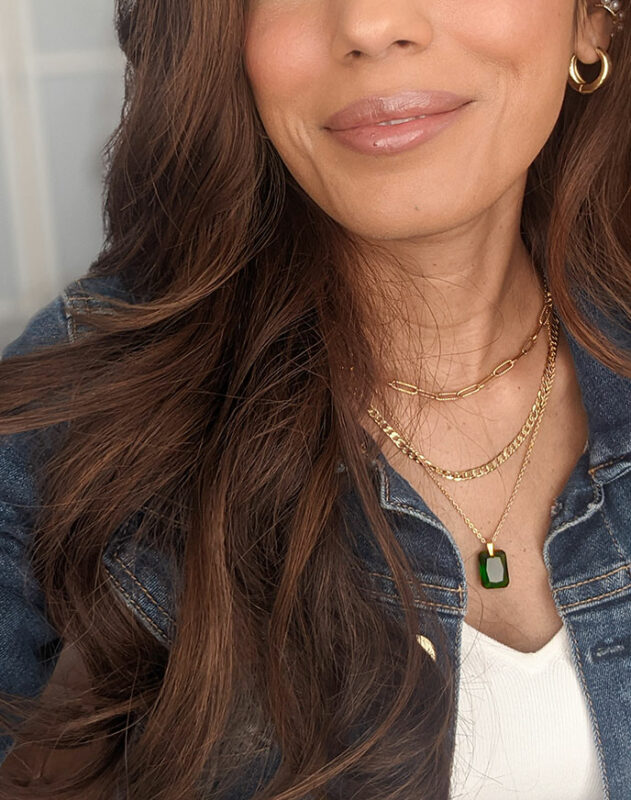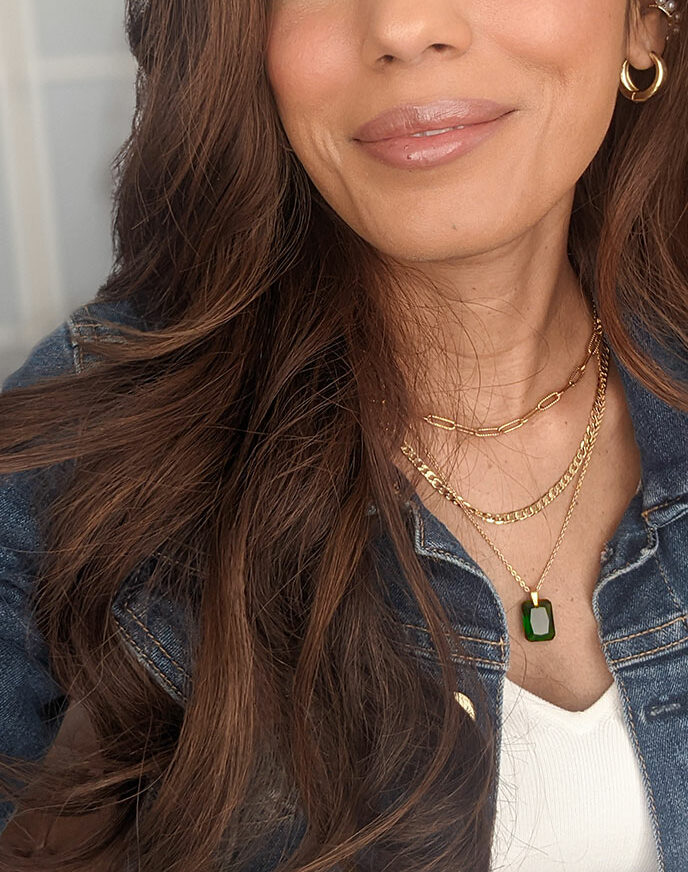 Simplicity is Key
When thinking about how you should style your pendant necklaces, one thing to make sure of is what type of top you are wearing. Make sure your shirt is simple without a lot of patterns to really let your pendent necklaces like our 'Silver and Black Rhinestone Bar Pendant' necklace shine. When layering pendant necklaces, we suggest wearing a high neck top or a low v-cut top in order to show off the different pieces. Make sure that whatever you decide to wear, you're keeping the necklaces the highlight of the outfit.

Make it Your Own
Don't be shy when it comes to layering different pendant necklaces, make this trend your own! Try layering statement pieces like our 'Gold Exotic Meterorite' necklace with a piece like our 'Non-Tarnish Gold Plated Gold Chain'. This combination is sure to make your own style stand out among the crowd. Layer different pieces to customize any outfit. Explore different textures, colors, and materials when it comes to layering pendant necklaces. We love offering our customers variety so that you can come up with a totally unique look. 
Let us know what you think about this trend by letting us know in a comment below! Don't forget to tag us in your Instagram posts with our handle @pearlory. We love seeing how you all end up styling our pieces.